DOOLEY FAMILY ORIGIN
The of origin of our Dooley name is from the Lords of Fertullagh on the south east of the County of Westmeath in Ireland. These Chiefs were living in that area in and around the eleventh and twelfth centuries and were then called the O'Dubhlaoich or O'Dublaich.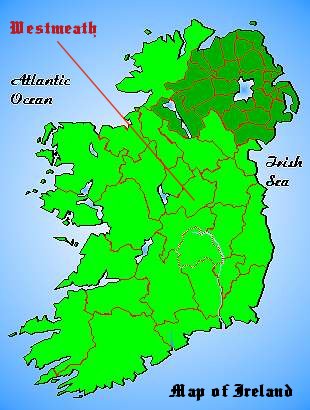 Dooley can be found commonly in Offaly (King's County) and Leix (Queen's County). They were forced to move to the Ely O'Carroll, to the west of the Slieve Bloom Mountains, County Offaly, by the O'Melaghlins and Tyrells. There is also some evidence the past existence of Dooleys (by the ancient name of O'Dubhalla') in Muskerry in County Cork.